Appliance and Furniture Rental in Sydney
Are you moving into a new home and looking for furniture and appliances? Maybe you're searching for the latest entertainment and tech for your home or work.
If you're looking to get the latest brand new products without having to pay hefty upfront prices, Rent The Roo is here to help you. No matter your circumstances, we are here to offer furniture, laptop, TV, and appliance rental in Sydney – just to name a few!
When it comes to appliance rental, Sydney locals can turn to us for washing machines, fridges and freezers, microwaves, dishwashers, coffee machines, and much more. We can also arrange the best and most comfortable furniture rental in Sydney, from 6-seater lounge sets to recliners to outdoor furniture.
When you partner with Rent The Roo, you not only get BRAND NEW appliances but also delivery to your door and servicing and support for the life of the rental. At the end of the rental period, we let you pass on the item free of charge to your family, friends, a member of your household, or a charity of your choice.
Start your online application now or contact our team today to enquire about the products you're looking for.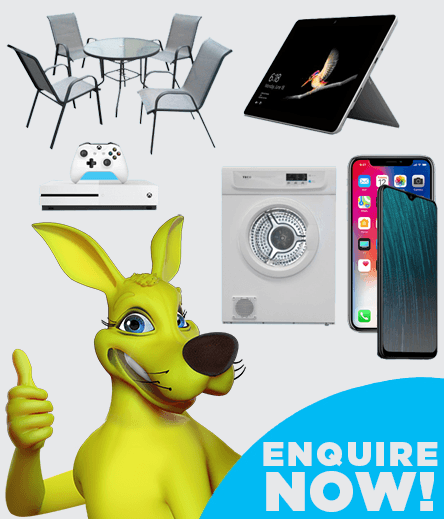 Let us do the hard work. Let us know what you need, and we'll find it for you and can arrange to deliver it to your door.
Get in touchor CALL 137 661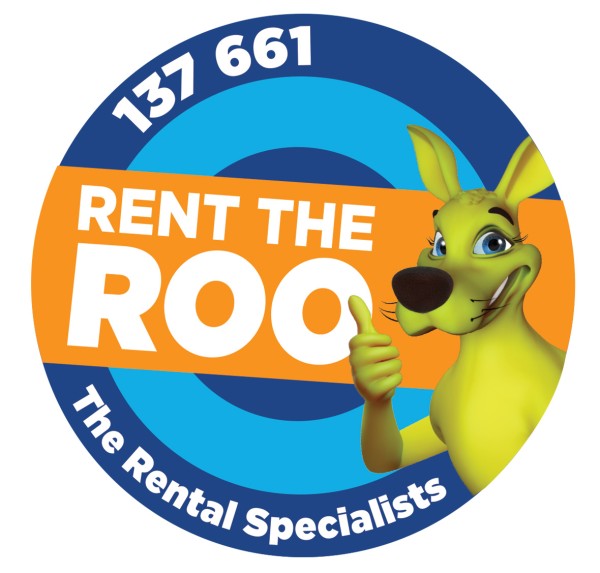 Fridge and Washing Machine Rental in Sydney
At Rent The Roo, we specialise in fridge and washing machine rental in Sydney. We understand how hard it can be to buy your whitegoods upfront and we know that you often can't wait when you need a new refrigerator, washing machine or dryer. Our team can help you get your new appliances sooner. When it comes to washing machine and fridge rental in Sydney, we offer ongoing support and easy payment plans. From front load and top load washing machines to bottom mount, top mount, and French door fridges, we do it all. Explore our range of washing machines and fridges rentals to get you started!
Flexible Phone Rental in Sydney
Are you looking for a new mobile phone? If you're worried about how expensive a new phone can be, Rent The Roo can help you. We provide you with the best option if you want to avoid upfront costs.
Rent The Roo offers flexible phone rental in Sydney, but unlike telcos, we don't want to sell you an expensive bundle too. You can bring your own SIM and choose a plan that suits you. Our phone rental options come with ongoing technical support and servicing and direct delivery to you. For a BRAND NEW iPhone, Samsung Galaxy, or Oppo, view our range now.
Get All the Latest Tech with Laptop and TV Rental in Sydney
Technology doesn't slow down, which is why Rent The Roo makes it easy to get the latest tech deals without the upfront expenses. We offer laptop rental in Sydney, all-in-one PCs, gaming consoles, mobile phones and tablets and more. From TV rental in Sydney to the latest Xbox and PlayStation consoles, we are here to help.
Explore our range online or contact us today to find a specific item. It is likely we can arrange to deliver to your door across the state. Our NSW service areas include but are not limited to:
For our latest

PROMOTIONS AND GIVEAWAYS

straight to your Inbox
Be the first to hear about special offers, new products and other great deals.