Rent The Roo has been serving Aussie customers since 1976 and we proudly strive to offer the best quality service in the business.
Have you heard about our Roo Rewards program? We love rewarding our Customers for sharing their experience with us to their family and friends! Simply recommend one of your friends/relatives and on successful approval of their application we will give you the rewards in the following order:
1. $50 Gift Card
2. $50 Gift Card
3. $50 Gift Card
4. $50 Gift Card
5. $50 Gift Card
6. $250 Gift Card
If you would like a FREE magnet for your fridge outlining this offer, enter your details here and we will send one out to you!
Team RTR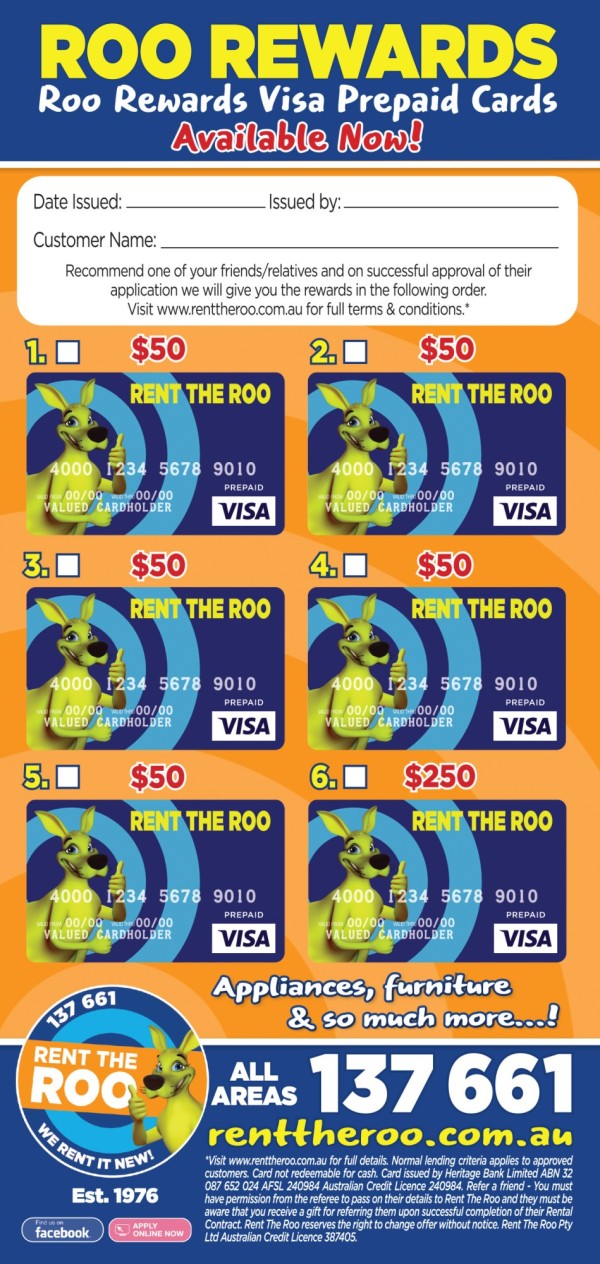 Roo Rewards Referral Program Terms & Conditions - You must have permission from the referee to pass on their details to Rent The Roo and they must be aware that you receive a gift for referring them upon successful completion of their rental contract. Rent The Roo reserves the right to change the offer without notice. Normal lending criteria applies to approved customers. Card not redeemable for cash.