Appliance and Furniture Rentals in Rockhampton
Rent the Roo — Rockhampton
Going shopping for appliances, furniture, and other gadgets for your home or business can be incredibly exciting. However, once you get to the checkout, you might be feeling a little bit less enthusiastic.
At Rent The Roo, we know how expensive it can be to buy appliances, furniture, and tech upfront. That's why we offer great deals on appliance, furniture, laptop and TV rental in Rockhampton.
Every item you rent will be BRAND NEW and top of the line. You also get support from day one to the end of your rental agreement, with servicing and repairs available should you experience any problems.
Get your hands on a washing machine, dishwasher, refrigerator, coffee machine, and much more with our flexible appliance rental in Rockhampton. Our payment plans are easy and convenient, and you get to start enjoying your products today!
When it comes to furniture rental, Rockhampton locals can get everything they need for the inside and outside of their property, from alfresco furniture to lounge sets, mattresses and bed frames.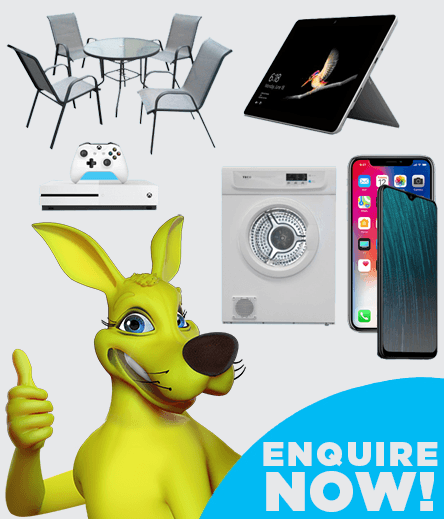 Let us do the hard work. Let us know what you need, and we'll find it for you and can arrange to deliver it to your door.
Get in touchor CALL 137 661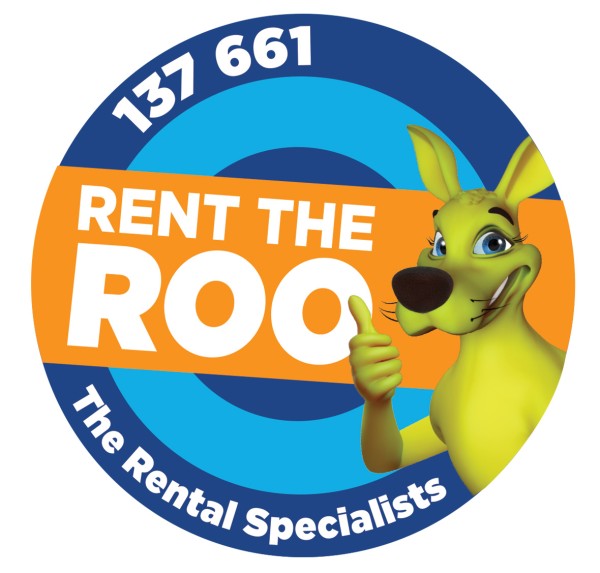 Fridge and Washing Machine Rental in Rockhampton
Do you need a new fridge, washing machine, or other major whitegoods? Whether your dishwasher has broken down or you want a second refrigerator for your home, Rent The Roo is here to help. Forget the large upfront price tag that comes with major whitegoods and partner with our team instead. We offer you affordable washing machine and fridge rental in Rockhampton, with easy payment plans and ongoing support.
No matter what type of fridge, washing machine, dishwasher, dryer, or freezer you need, we have you covered. To get started with fridge and washing machine rental in Rockhampton – and all the other whitegoods you need – contact us today.
Flexible Phone Rental in Rockhampton
Has your old mobile phone finally stopped working? Maybe you just want to upgrade to the newest Samsung Galaxy, Oppo, or iPhone. Keeping up with mobile phone technology can be expensive, but Rent The Roo makes it easy. You can put whatever SIM card you want in the phone, meaning you avoid both upfront costs and unnecessary phone plans.
Get started with flexible phone rental in Rockhampton and view our range of tablets too. From the Microsoft Surface Go to iPads and Galaxy Tabs, we offer it all.
Explore our range online or contact us today to find a specific item. It is likely we can arrange to deliver to your door across the state. Our QLD service areas include but are not limited to:
Get All the Latest Tech with Laptop and TV Rental in Rockhampton
Want to keep up with the latest gadgets without having to empty your bank account? When it comes to the latest technology, Rent The Roo offers the best. This includes smartphones and tablets, gaming consoles and accessories, and PC and laptop rental in Rockhampton. We also offer large-screen TV rental for Rockhampton customers, helping you bring the cinematic experience to your home!
At the end of your rental period, you can donate your rental to anyone you want (including another member of your household, friend or charity).
For the best rentals in Rockhampton and across Queensland, get started today.
Our QLD service areas include but are not limited to:
For our latest

PROMOTIONS AND GIVEAWAYS

straight to your Inbox
Be the first to hear about special offers, new products and other great deals.