Appliance and Furniture Rentals on the Gold Coast
Rent the Roo — Gold Coast
If you're looking for new appliances or furniture for your home or office on the Gold Coast, our team at Rent The Roo can assist you. Trying to buy all the products and gadgets that you need can be a huge financial burden, but by renting, you can start enjoying your new products straight away, without the often steep upfront costs.
Whether it's furniture or appliance rental, Gold Coast locals can turn to our team for guaranteed BRAND NEW products, convenient delivery to your door, easy payment plans and ongoing servicing for the life of the rental.
When it comes to furniture rental on the Gold Coast, we offer everything from cots, mattresses and bed frames to single recliners to 6-seater lounge sets. Outdoor furniture is also available.
In the world of appliance rental, Gold Coast locals can rely on our team for items as small as a blender to products as big as a refrigerator – and everything in between.
At the end of your rental period, you can choose to gift your product to a household member free of charge. Alternatively, you can also gift your product to a charity, friend, or extended family member and rent another brand new product with our team at Rent The Roo.
Get started with your online application today!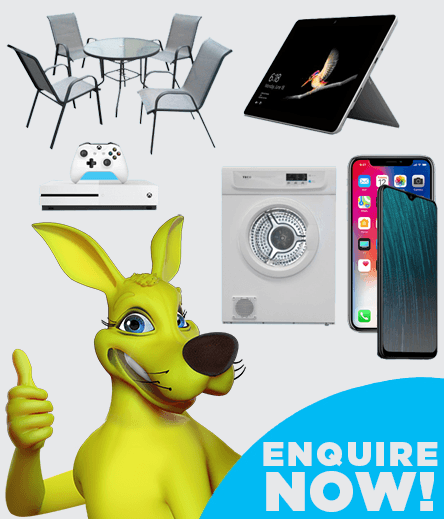 Let us do the hard work. Let us know what you need, and we'll find it for you and deliver it to your door.
Get in touchor CALL 137 661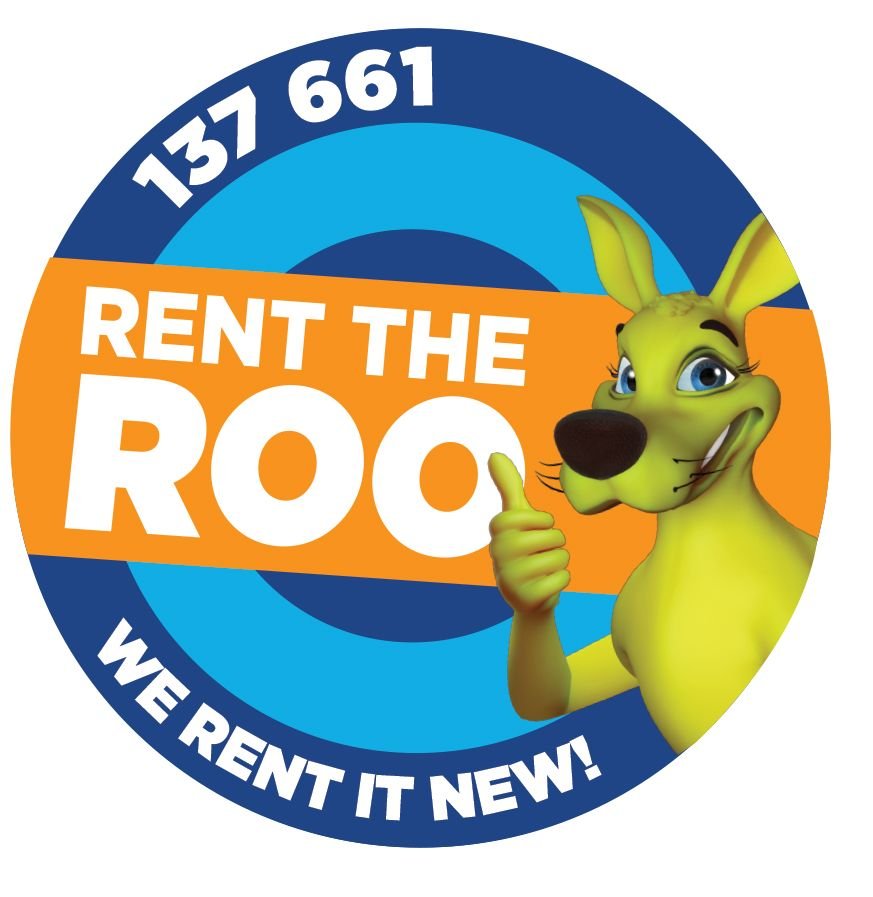 Fridge and Washing Machine Rentals on the Gold Coast
For fast, affordable and reliable fridge and washing machine rentals, Gold Coast customers can rely on our team. At Rent The Roo, we make the whole process simple for you. As well as helping you avoid upfront costs, we will also deliver your new appliance to your door and provide ongoing servicing throughout the rental term to keep it in perfect condition.
We understand that you can't afford to take chances when it comes to fridges and washing machines. That's why we provide BRAND NEW products and affordable payment plans. Get the products you need without having to wait. Contact us to discuss washing machine and fridge rentals on the Gold Coast.
Flexible Phone Rental on the Gold Coast
Upgrade your phone to the latest model with the team at Rent The Roo. We make it easy to get the phone you're looking for, whether it's a top-of-the-line Samsung Galaxy or the newest iPhone. Rent The Roo isn't a mobile phone company, so we don't want to force you into an expensive plan with your new phone. Instead, you simply get one of our rental agreements and you can put whatever SIM card in the phone that you want.
As well as mobile phones, we offer the latest smart tablets from the Samsung Galaxy, Microsoft Surface, and iPad ranges – to name just a few. To get started with flexible tablet and phone rental on the Gold Coast, view our range now.
Explore our range online or contact us today to find a specific item. It is likely we can deliver to your door across the state. Our QLD service areas include but are not limited to:
Get All the Latest Tech with Laptop and TV Rental on the Gold Coast
Looking for laptop rental on the Gold Coast? Maybe you want the latest gaming consoles, PCs, tech accessories, mobile phones, tablets or TVs. From gaming headsets to wide-screen TV rental on the Gold Coast, Rent The Roo does it all. Rent tech from us and get all the same benefits mentioned above!
As well as the Gold Coast, we offer great rental deals all throughout Queensland, with delivery to your door in all of the following areas and more:
For our latest

PROMOTIONS AND GIVEAWAYS

straight to your Inbox
Be the first to hear about special offers, new products and other great deals.