Appliance and Furniture Rental Brisbane
Buying new appliances and furniture can be fun but getting to the checkout can be a shock. If you want all the enjoyment of new products without having to face all the costs straight away, partner with Rent The Roo.
We offer easy furniture and appliance rental in Brisbane, with product support for the life of your rental agreement. You are guaranteed BRAND NEW furniture and appliances, and at the end of the agreement, you can gift your product to anyone else in your household free of charge. Alternatively, you can also gift your rental to a friend, extended family member or charity, and it's theirs to keep!
Get appliance and furniture rental in Brisbane, including lounge sets, recliner chairs, outdoor furniture, beds and cots, and much more. Our appliances range from major white goods to small kitchen gadgets, with products available from Breville, Nespresso, Samsung, and Hisense, to name a few.
To get started with delivery to your door, apply with Rent The Roo now.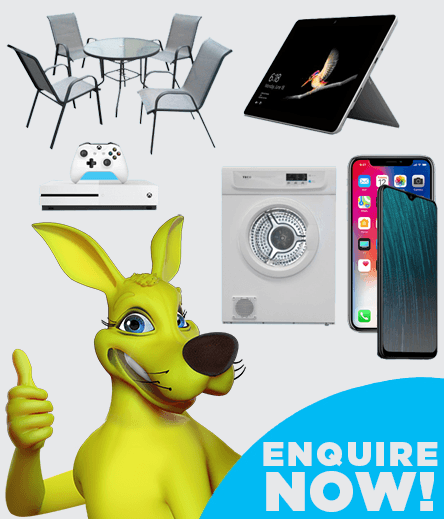 Let us do the hard work. Let us know what you need, and we'll find it for you and deliver it to your door.
Get in touchor CALL 137 661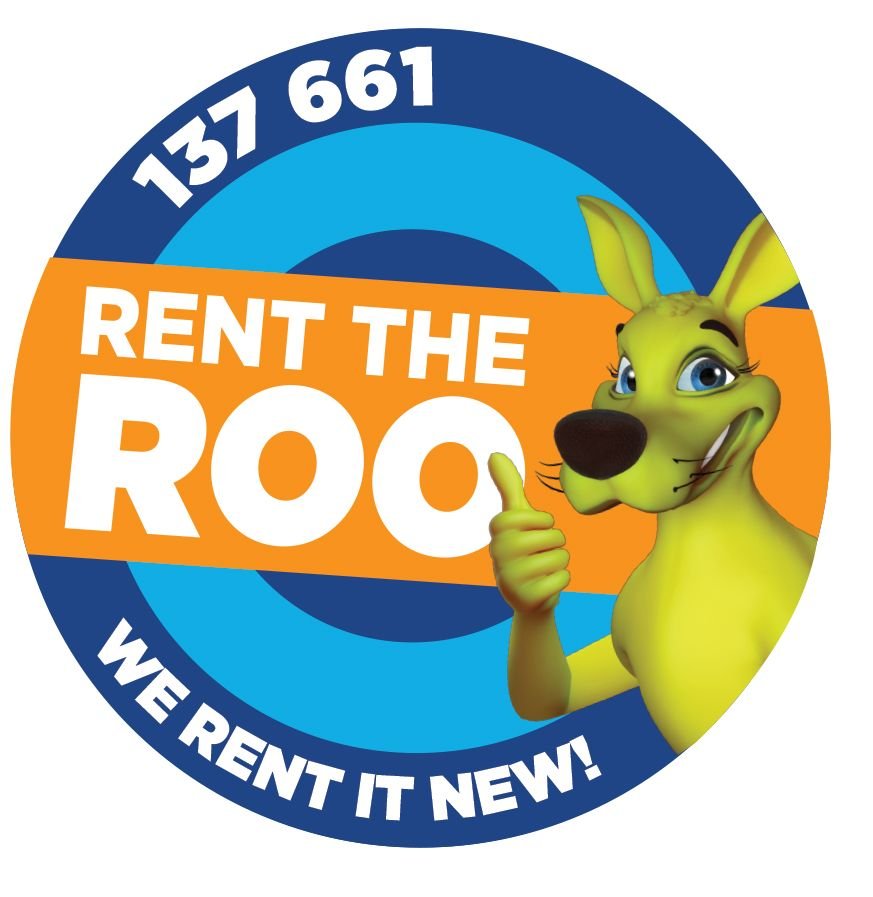 Fridge and Washing Machine Rental in Brisbane
Buying a new washing machine, clothes dryer, dishwasher, fridge, or deep freeze can be expensive. Unfortunately, these aren't always products you can delay until you have the savings. Get your major appliances now with washing machine and fridge rental in Brisbane. We'll deliver to your door and offer you a rental agreement that works for you!
Get All the Latest Tech with Laptop and TV Rental in Brisbane
Entertainment has never looked so affordable thanks to Rent The Roo. We can help you upgrade your TV, your gaming consoles, and much more. We offer computer and laptop rental in Brisbane, as well as deals on sound systems, PlayStations, Xbox consoles, and more. We can even offer you TV rental in Brisbane, helping you to enjoy a large screen experience without the large upfront costs. Start hiring your entertainment and tech gear today and donate them to a member of your household free of charge at the end of the agreement.
Flexible Phone Rental in Brisbane
If you love your phone and want to upgrade to the latest model, Rent The Roo makes it easy. Say goodbye to unnecessary phone plans and high outright costs and replace them with affordable phone rental in Brisbane. Our rental agreements give you access to iPhones, Samsung Galaxy phones and more, with great deals also available on smart watches, tablets, 2-in-1 devices, and more!
Get delivery to your door in Brisbane and a range of areas across Queensland, including but not limited to:
For our latest

PROMOTIONS AND GIVEAWAYS

straight to your Inbox
Be the first to hear about special offers, new products and other great deals.