8kg Heat Pump Dryer
Drying Capacity: 8kg

Dryer Type: Heat Pump

Energy Rating: 8 Star

Colour/Finish: White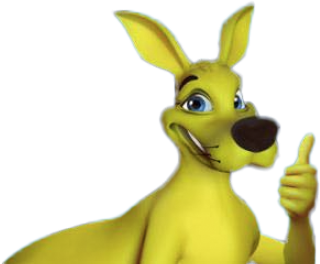 Don't forget we come to you!
We offer free delivery on all our rental items, and you can take advantage of our giveaway offer at the end of your rental agreement. No more payments! No Worries!
This white Haier heat pump dryer has the capacity to dry 8 kg (1kg the weight of one dry towel) or one queen doona, which is perfect for households of three or four. A heat pump dryer dries fabrics more carefully and efficiently than other types of dryers, which protects clothes and helps with power bill savings. Heat pump dryers don't need to be vented outside so they're perfect if you're renting. It features a very high 8 star energy rating, so you can reduce energy use. Also, you can select the best setting for each load with the white Haier HDHP80A1's 16 types of drying programs. It has bedding, towels, delicates, air dry, anti-crease, and time dry programs. The Haier heat pump dryer has a delayed start setting. It's 845mm high, 600mm wide, and 650mm deep, so take carfeful measurements of where your dryer needs to fit, leaving enough room for the door to open.
Drying Capacity: 8kg

Dryer Type: Heat Pump

Energy Rating: 8 Star

Wall Mountable: No

Colour/Finish: White

No. Of Programs: 16

Drying Program Type: Auto Dry Cycles: Cotton, Synthetic, Mix, Shirts, Jeans, Sports, Underwear, Towels, Baby Care, Delicate, Bedding, Time Dry Cycles: Duvet, Air Dry, Time Dry, Warm 30, Warm 60

Drying Options: Iron Ready, Anti-Crease

Dryness Levels: Damp, Dry, Extra

Product Width (mm): 600

Product Height (mm): 845

Product Depth (mm): 650

Additional Features: Heat Pump Condensing Technology, Sensor drying, Reverse tumble to reduce tangling (exc. Air Dry program), Clean filter reminder, Condense to water tank or drain via included pipe, Motor and compressor overheat protection, Delay start, Child lock

Manufacturer's Warranty: 2 Year
*Price based on terms. Other terms available to approved customers. Mobile/Data/Internet plans, Credit of any form or payment to third party accounts (such as Netflix or any other service providers) not included in any rental agreement. Products subject to supplier availability and pricing may change without notice. Images are for illustration purposes only and accessories not included unless stated in the offer. Full terms and conditions available on application. Normal lending criteria applies to approved customers.