Motorola Edge 20 Pro 5G 256GB
108 MP + 50x Super Zoom

Ultra-smooth 144Hz display

Sleek, modern design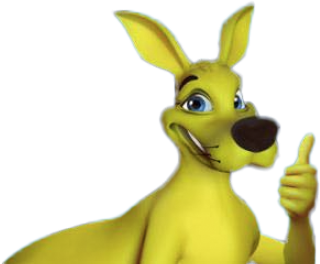 Don't forget we come to you!
We offer free delivery on all our rental items, and you can take advantage of our giveaway offer at the end of your rental agreement. No more payments! No Worries!
Overview
The world has changed. And a new kind of world calls for a new kind of phone. One that takes the latest smartphone experiences to another level, empowering you to tell your story like never before. The new motorola edge 20 pro was born for this. Featuring our most advanced camera system ever, you can capture stunning ultra-high res photos with a 108 MP sensor, and focus from incredible distances with 50x Super Zoom. Or view a billion shades of colour on a breathtaking 6.7" display with the fastest smartphone refresh rate. Even connect your phone to the big screen with Ready For to play games, make video calls, and use your favourite apps. It's time to unleash your creativity. motorola edge 20 pro is here.
Key Features
Ultimate images from any distance
It's our most advanced camera system yet. Capture incredibly sharp low-light images with a 108 MP ultra high-res camera featuring Ultra Pixel technology. Record video in 8K, the highest resolution possible on a smartphone. Focus from incredible distances with 50x Super Zoom. Fit 4x more of the scene into your frame with the ultra-wide lens. And get up to 5x closer to your subject with Macro Vision.
Take high-res even higher
Capture your most true-to-life photos ever with a 108 MP ultra high-resolution sensor. Using 9x larger pixels, Ultra Pixel technology provides 9x the light sensitivity. The result? Incredibly sharp and bright images—even in the most challenging lighting conditions.
Capture every detail
Record video up to 8K, the highest resolution possible on a smartphone today, for stunningly clear cinematic detail.
Focus up to 50x farther
Our first ever periscope-style telephoto lens lets you shoot photos from farther away without losing clarity. Go even further with 50x Super Zoom, capturing details from incredible distances. Optical image stabilization (OIS) on the zoom camera automatically compensates against blurred images and videos due to unwanted camera movement.
High-res zoom. Periscope style.
Our first-ever periscope-style zoom camera bends light at a 90-degree angle, so no hardware protrudes outside the phone. It's an engineering feat that delivers stunning shots from as far as 50x without compromising the thin design.
Go ultra wide or get close up
One advanced sensor. Two amazing perspectives. The 119º ultra-wide angle lens captures the same field of view that your eyes see, fitting 4x more of the scene in your frame compared to a standard lens. Built-in Macro Vision brings you 5x closer to your subject, so you see even the tiniest of details.
Beautiful selfies, 24/7
Capture Instagram-worthy selfies day or night, indoors or out. The front-facing 32 MP selfie cam gives you Quad Pixel technology with 4x more light sensitivity. With new features that automatically adjust the exposure and smooth out uneven skin tones for portraits and night shots, you always look your best.
The power behind the lens
It takes more than ultra high-res sensors to give you an amazing camera experience. To make the most of all that advanced hardware, you need powerful software. Motorola continues to push the boundaries by introducing new tools and features to help you tell your stories the way you want. Whether it's audio noise filtering or split-screen recording, you can create video content as original as you are.
Super slow slow-mo
Slow down the action to 960 high-definition frames per second, 4x slower than previous Motorola phones. Record the things your eyes can't see, and shoot videos with an entirely new perspective.
Go paperless
Turn paper documents into digital files using Scan mode. The camera recognizes the outline of any document, which you can adjust, and then saves a JPEG file that you can share with friends or colleagues.
Hear only what you see
Audio Zoom uses advanced microphones to capture the sound of your subject, while filtering out ambient noise and voices.* So now your videos include only the audio that's intended.
*Audio Zoom activates only when zoomed in at least 2X.
Like having your own camera crew
Record any two cameras at the same time with Dual Capture mode. Since both you and your subject are continuously being captured in split screen, you never miss any of the action—or your reaction. Now available for photos in addition to videos.
Superior photos with AI
Enjoy a state-of-the-art photography experience without any professional training. With artificial intelligence features including Auto Smile Capture, Low Light AI Selfie, and Smart Composition, shooting like a pro is a snap.
Instantly better low-light selfies
When the light is dim, Low Light AI analyses your selfie for potential improvements to brightness and quality. Then it automatically shows you a preview in the viewfinder, so you can see yourself better and line up the perfect shot.
Give your selfies a fresh new look
Improve your portraits without lifting a finger. High dynamic range (HDR) automatically adjusts the exposure to lighten up shadows while avoiding too much brightness. And Face Beauty now improves your selfies by smoothing out uneven skin tones, even for shots taken with Portrait mode or Night Vision.
Smarter pictures, scene by scene.
Powered by artificial intelligence, Shot Optimization selects the right mode or camera settings depending on your shooting scene, so you always get the perfect photo.
Everyone looks their best
Take the perfect group photo in a single shot with Auto Smile Capture. The camera analyses your subjects and automatically captures a photo when everyone in the frame is smiling, based on a smile detection algorithm.*
*Auto smile capture can recognize up to 5 faces/people in the same frame.
Professional images. No heavy lifting.
Get a better photo without lifting a finger thanks to Smart Composition. When capturing a single person or a group of people, the camera recognizes potential improvements in composition and then automatically generates a second, optional image for you.
Add some wow
Use colour in a totally unique way with Spot Colour mode. Just choose a colour to keep from a particular spot in your photo or video frame, and then turn everything else to black & white. Even switch colours during recording.
Own the night
Switch to Night Vision mode on the rear or front camera to bring more details out of the dark. You get bright, vivid photos and selfies with stunning clarity and more accurate colours. Even at night.
Change the scenery
Snap a picture and have some fun replacing the background with anything in your Google Photos library, so the subject's scene appears to change. Let your imagination run wild. The possibilities are endless with Cutout mode.
Set the mood
Choose from 12 different colour tones in real time to add a fresh, artistic touch to your photos with Live Filters.
All around great photos
Capture complete, 360-degree panoramic photos to record everything around you with Panorama mode.
Get everyone in
Tilt the phone from side to side to capture a panoramic Group Selfie so no one gets left out.
Bring photos to life
Break the boundaries of photo and video with Cinemagraph mode. Keep a portion of your shot in motion while freezing everything else for a unique effect.
Timelapse with a twist
Shoot a timelapse video while in motion and smooth out all unwanted jerks, shakes and bounces thanks to post-capture stabilization.
You're in control
Get ultimate control by using the settings you'd expect to find on a professional SLR camera. Switch to Pro mode to adjust the white balance, shutter speed, ISO, exposure compensation, and focus.
See more in motion
With Long Exposure, part of Pro mode, you can leave the shutter open for up to 32 seconds, soaking up more light at night and capturing cool effects like motion blurs and light trails.
Energize your photos
Capture a short video automatically when you take a picture, and watch your photo come alive with Active Photos.
Perfect combination
HDR lets your camera take the best elements of three photos taken together at different shutter speeds, resulting in one combined shot that has the best lighting and details.
Ultra vibrant. Ultra smooth.
See over a billion shades of vibrant colours on the 6.7" Max Vision display with HDR10+. OLED screen technology delivers crystal clear images and darker blacks. And the insanely fast 144 Hz refresh rate results in super-smooth viewing without any lag. Give your favourite streaming shows and movies the big, beautiful screen they deserve.
The fastest smartphone refresh rate
With an insanely fast 144 Hz refresh rate, switching between apps, playing games, and scrolling websites is incredibly smooth and fluid. And it's 60% faster than the first generation motorola edge, the refresh rate automatically adjusts based on the type of content on the screen.
Colour like no other
Enjoy over a billion possible shades of colour thanks to 10-bit display technology. With a 25% larger colour range* and HDR10+ certification, experience your favourite movies, shows, and games in vivid, true-to-life colours with improved brightness and contrast.
*Compared to phones with sRGB colour space; based on use of DCI-P3 colour space with 25% larger colour gamut than sRGB.
Dim the flicker quicker
Reduce visible screen flicker by adjusting screen brightness with new DC dimming technology. Especially useful for those with sensitive eyes.
Instantly accurate
Give your gameplay an edge with a display that's more responsive to touch thanks to a low latency 576 Hz touch rate that automatically turns on when playing a game.
Unleash your phone on the big screen
Your smartphone has power just waiting to be unleashed. That's why there's Ready For, which amplifies everything your phone is capable of. Simply connect wired or wirelessly and you're ready to go. Move your phone's games to the big screen for a huge boost of adrenaline. Feel like you're right in the room during video calls. And use your apps on a desktop display, giving you more space to work and play.*
Phone Operating System Android
Phone Type Motorola Edge 20
Network compatibility 5G
Dual SIM (nano-SIM + nano-SIM)Yes
Colour Blue
Device screen size (inches) 6.7
Resolution (Pixels) 2400 x 1080
Display type OLED
Touchscreen Yes
Internal memory 256GB
Battery capacity (mAh) 4500
Processor Model Number Qualcomm® Snapdragon™ 870
RAM (GB) 12
Rear Cameras (MP) 108MP + 8MP+ 16MP
Front camera (MP) 32MP
Built-in flash Yes
Movie recording Ultra HD
Video Frames Per Second 8K UHD (24fps), 4K UHD (60/30fps), FHD (60/30fps) Slow motion FHD (960/240fps), HD (360fps)
GPS Yes
USB (Type-C) Port3.1
NFC Yes
Wi-Fi Wi-Fi 6 (802.11 ax)
Bluetooth v5.1
Manufacturer's warranty 1 Year
*Price based on terms. Other terms available to approved customers. Mobile/Data/Internet plans, Credit of any form or payment to third party accounts (such as Netflix or any other service providers) not included in any rental agreement. Products subject to supplier availability and pricing may change without notice. Images are for illustration purposes only and accessories not included unless stated in the offer. Full terms and conditions available on application. Normal lending criteria applies to approved customers.