Find X2 Neo
6.5 inch OLED 90Hz Curved Screen

Integrated 5G SoC

Ultra Steady Video 2.0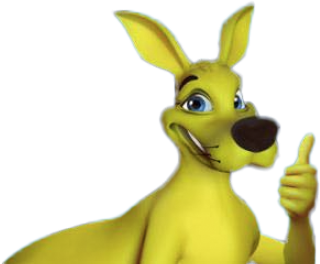 Don't forget we come to you!
We offer free delivery on all our rental items, and you can take advantage of our giveaway offer at the end of your rental agreement. No more payments! No Worries!
Overview
6.5 inch OLED 90Hz Curved Screen

Find X2 Neo features a 90Hz refresh display. So, whether you're browsing the internet, watching videos, or playing games, you'll always experience even smoother visuals.
CPU performance increased by 10%

Find X2 Neo is powered by Qualcomm's first 5G integrated chip, the Snapdragon™ 765G.
Power consumption decreased by 35%[3]

Find X2 Neo's integrated design brings a more reliable circuitry and decreased power consumption.
AI computing power increased by 200%

The CPU adopts a 7nm process and an Octa-core processor with the highest main frequency reaching 2.4GHz.
GPU performance increased by 30%

GPU performance and AI computing capabilities have been upgraded from the previous 730G generation, allowing for higher frame rates and seamless response on even the most graphically demanding applications.
Quad Camera 5x Hybrid Optical Zoom

Find X2 Neo's powerful AI algorithm enhances night photography. Whether you are in the brightly lit city district or in dim natural landscapes, you can capture clear photos with vibrant colors and layered textures.
SOLOOP App for Quick and Easy Edits

Select a SOLOOP template for your video. The powerful AI algorithm automatically edits the video to match the rhythm of the music. while allowing you to add transition effects.
32MP Glamour Shots

Find X2 Neo's 32MP ultra-clear front-facing camera and beauty algorithm create consistently stunning visage during selfies, and video recordings.
Ultra Steady Video 2.0 Flawlessly Smooth

Find X2 Neo once again raises the bar which it comes to video stabilization, bringing two different image stabilization functions. Ranging from daily use to intense athletics, top-notch video quality is assured.
Abundant Memory and Storage

With an abundant operating space and massive storage space, Find X Neo offers more flexible than ever before. The anti-lag engine provides a truly lag-less mobile experience.
Flexibility and Dependability

The speed of application installation is improved 1.5 times. The speed of random writing has improved 6 times. 6 whilst the efficiency of fragment data processing has been greatly improved. Find X2 Neo will maintain its smooth performance from day one.
Multi-layer Liquid Cooling System

Find X2 Neo's powerful cooling system can effectively disperse heat from the processor and screen. Whether you're playing an intense game or watching high-definition videos, your Find X2 Neo will protect against unwelcomed temperatures
VOOC Flash Charge 4.0

Charging speed evolved. Find X2 Neo features an extended high-current charging time, thanks to 30W of charging power, a 4025mAh battery, and a battery temperature protection board. Charge from 3% to 50% in just 20 minutes. 7
Ultra-Thin Hidden Fingerprint with Faster Unlocking

New micro-lens screen fingerprint technology reduces the thickness of the module by 91% and increases the unlocking area by 10%. You can now unlock and pay in one touch.
Dual Stereo Speakers

Find X2 Neo is equipped with dual stereo speakers which improve sound performance and increase the volume threshold; Dolby Atmos audio soars around the device, with surging bass and an audio-visual experience beyond imagination.
Key Features
6.5" OLED 90Hz screen
FHD + resolution
Qualcomm Snapdragon™ 765G, octa-core processor
Hidden Fingerprint Unlock
Corning Gorilla ™ 5th Generation Protective Glass
48MP main camera
13MP telephoto lens
8MP wide-angle lens
2MP mono lens
32MP front Camera
12GB RAM
256GB Storage
Bluetooth 5.1
802.11a/b/g/n/ac Wi-Fi
*OPPO Find X2 Neo supports NSA 5G Only.
OPPO Find X2 series "Starry Blue" design adopts elementally fused coating technology for multi-layered colorful views. Each batch of products will have a difference in coating thickness of 1-2nm, which will differ in color performance. The actual product shall determine its color performance.

5x Hybrid Optical Zoom: Find X2 Neo's rear camera has a 48MP + 13MP (telephoto) + 8MP (wide-angle) + 2MP (black and white). Find X2 Neo uses relay imaging to achieve premium 5x hybrid optical zoom.

The data of performance increase of the chip is from Qualcomm and the comparison reference is Snapdragon 730G.

3.7Gbps/1.6Gbps is the achievable download/upload capacity of Find X2 Neo equipped with Qualcomm 765G. The maximum downlink/uplink network bandwidth tested in the laboratory is 1.9Gbps/500Mbps respectively; however, due to various conditions such as 5G network signals and operator policies, the actual experience shall prevail.

The battery life improvement data for Smart 5G comes from OPPO internal testing, which is the battery life improvement data theoretically achievable by this technology.

The data of Anti-lag Engine performance improvement comes from OPPO's internal testing.

Recharge to 50% battery in 20 minutes: data is derived from testing at China Saibao Laboratory. The actual charging time may vary from specific conditions of the mobile phone – such as environmental temperature or performance degradation after battery use. Tests were run in an environment of temperature 25 ± 1℃, relative humidity 25% -75%, air pressure 86kPa-106kPa. Test condition: when the cell phone power is 3%, with call function on only, the display screen auto-adjusting to a 60Hz refresh rate and charge with the standard power adapter to charge.

Peak brightness 1100 nits: when viewed under sunlight, the screen brightness can reach up to 800 nits; when displaying specific picture/video content, the screen's brightness can be up to 1100 nits.

The amplitude of the speaker is 4.0/4.5. The unit is 1dmm

Product pictures are for reference only. Please refer to the actual product. Certain product specifications and descriptions may change due to reasons like changes in suppliers. The data in the page came from OPPO designed technical parameters, and test data from the laboratories and suppliers. In actual circumstances, the data will differ slightly, depending on the test software version, specific testing environment, and specific version.
Phone Operating System Android

Phone Type OPPO Find X2 Neo

Network compatibility 5G

Colour Black

Device screen size (inches) 6.5

Resolution (Pixels) 2400 x 1080

Display type AMOLED

Touchscreen Yes

Internal memory 256GB

Battery capacity (mAh) 4025

Processor Qualcomm Snap Dragon 765G

Processor Model Number Qualcomm SDM765G

RAM (GB) 12

Rear Cameras (MP) 48MP + 13MP + 8MP + 2MP

Front camera (MP) 32MP

Built-in flash Yes

Face detection Yes

Movie recording Yes

Video Frames Per Second 1080P@60FPS, 4K@30FPS

GPS Yes

Wi-Fi Wi-Fi 5 (802.11 ac)

Bluetooth Yes

Manufacturer's warranty 2 Years
*Price based on terms. Other terms available to approved customers. Mobile/Data/Internet plans, Credit of any form or payment to third party accounts (such as Netflix or any other service providers) not included in any rental agreement. Products subject to supplier availability and pricing may change without notice. Images are for illustration purposes only and accessories not included unless stated in the offer. Full terms and conditions available on application. Normal lending criteria applies to approved customers.